About Beacon Wealth Advisors
At Beacon Wealth Advisors, helping you achieve your vision for retirement is our number one goal. We work closely with you to objectively assess your individual retirement strategy, and help provide solutions tailored to your needs. Beacon Wealth Advisors are proud to be independent financial professionals.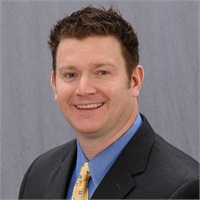 Shawn P. Lee
Founder and President
Shawn Lee is the founder of Beacon Wealth Advisors, a successful financial advisory firm specializing in providing retirees and near-retirees well-grounded, income producing portfolios. With 18 years of experience behind him he's a recognized industry expert and sought after speaker for both local and national financial education events.
Shawn began his career in 1998 with one of the largest independent financial consulting firms in the country. For nearly a decade, he recruited, trained and counseled hundreds of independent financial advisors. By assisting in the development of comprehensive financial plans, thousands of families across the United States have been impacted by his experience and expertise in using protected money strategies.
In 2007, Shawn decided to take his expertise directly to the public. Using a holistic planning approach and by blending conservative income portfolios and advanced risk management techniques, he strives to enhance return potential while minimizing risk. Shawn realized the value of independence early in his career. Working for one of the "Big Box" financial firms was not an option as the only way to truly serve his clients was to be independent. His investment licensing holds him to a strict fiduciary standard, "Always put the client's interests first". For almost 10 years, Shawn has hosted the Wealth Builders Radio show airing on several local stations, and has made guest appearances on TV news programs.
As a native of North Carolina, Shawn serves all of Charlotte and the surrounding areas. His years of assessing financial scenarios has caused him to become the go-to financial advisor on anything related to developing a portfolio with a goal of minimum risk. Beacon Wealth Advisors is a member of the National Ethics Association and the Better Business Bureau.
Shawn lives in Davidson with his wife, Amy, and their three sons. He's locally active in his church and community. In his free time Shawn doesn't like to sit still, and his three boys make sure that he doesn't.
His philosophy for Beacon Wealth Advisors is simple: "Serve every client with the highest level of integrity.  Care about them more than you care about yourself.  Develop every plan and perform every task to the absolute best of our ability. And most importantly, as stewards of our client's financial futures, understand the tremendous obligation to protect that which has taken a lifetime to build".
Drew Partridge
Investment Advisor
Drew started his insurance career in 1998 working for a mid-western company helping rural families with affordable and reliable health insurance.  In 2005, he started CAPbenefits, Inc., an independent insurance agency.  Drew quickly became one of the top producing health insurance agents in North Carolina insuring individuals, corporate staffing companies, Property & Casualty agencies, as well as several NASCAR drivers and teams.  In 2008, he joined Shawn Lee as the Co-Host of the Wealth Builders Radio show on WBT 1110AM.  For almost a decade, Drew and Shawn have worked with individuals, businesses and insurance professionals to offer independent insurance and retirement solutions.  Drew is a licensed Investment Advisor Representative with Brookstone Capital Management; as well as having his Health, Life, Medicare Supplement & Long Term Care licenses.  Drew is a member of the Lake Norman Chamber of Commerce, the National Ethics Association, and the Better Business Bureau.
Drew graduated with a double major (Business & Communications) from Luther College in Decorah, IA.  A two-sport college athlete, he also sang in the choir and participated in numerous plays and musicals.  As a part time actor, Drew can currently be seen on a variety of TV commercials, corporate videos, and short films.  When he's not with his wife of 16 years, Robyn, and their two daughters (Ella & Anna), Drew is very active with: Big Brothers Big Sisters of Greater Charlotte, F3, Davidson United Methodist Church, and Stewards of the Game.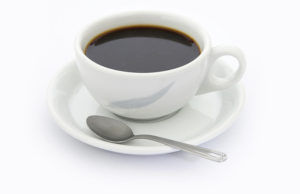 We take a personal approach and offer a high level of service paired with years of experience, comprehensive resources and support, objective and in-depth knowledge. Through our dedication to service, Beacon Wealth Advisors creates value for our clients resulting in innovative retirement solutions that cater to their individual needs, goals and vision.
If you would like to have a conversation about your retirement goals, please contact us online or call our office at (704) 947-8444. We have an office in Cornelius & Charlotte and can schedule a time that's convenient for you. There's absolutely no cost or obligation.
Christina Coles
Client Relations Manager
Christina Coles began her career in the financial services industry in 2008 and is an invaluable member of the Beacon Wealth Advisors' team. As our Client Relations Manager and Event Coordinator, she wears many hats. She's the first to greet clients with a smile when they come to our office for a visit, and she diligently follows up with companies and clients alike on all transactions, annual reviews, and administrative needs. Christina also handles all of the details required for our corporate functions, social engagements and educational events, making sure everything goes smoothly.
Christina attended Kent State University in Ohio. In her spare time she enjoys traveling, and spending time with her husband and son on Lake Norman.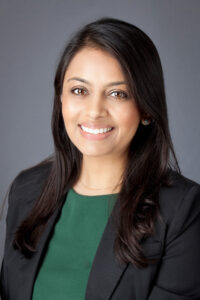 Angel Shah
Associate Advisor
Angel joined the Beacon Wealth Advisors team in 2019.  She serves as an Associate Advisor and is involved in portfolio oversight, retirement planning and developing client resources.
Angel is a licensed Investment Advisor Representative and holds Life, Health, and LTC insurance licenses. Prior to joining Beacon Wealth Advisors, she served as a Financial Advisor for a large community bank in East Tennessee. She now resides in Charlotte, NC with her husband.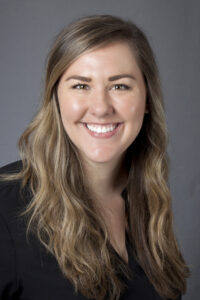 Mary Catherine Dickert
Advisor Assistant
Mary Catherine joined the Beacon Wealth Advisors team in January 2019 as the Advisor Assistant. In this role, she manages the annuity policies and is the liaison between companies and clients to ensure client needs and requests are fulfilled.
She graduated from Appalachian State University with a degree in Finance and Banking and a concentration in Financial Planning.
In her spare time, Mary Catherine enjoys traveling and quality time with her dog, Rosie. She resides in Charlotte, NC